With a long and storied history dating back to 1917, the Roadhouse property creates and idyllic setting. Wisps of trailing ivy line the rugged stone walls with gorgeous greenery and flowers adorning every nook. There is a rich array of private and semi-private rooms, landscaped gardens, courtyards and patios.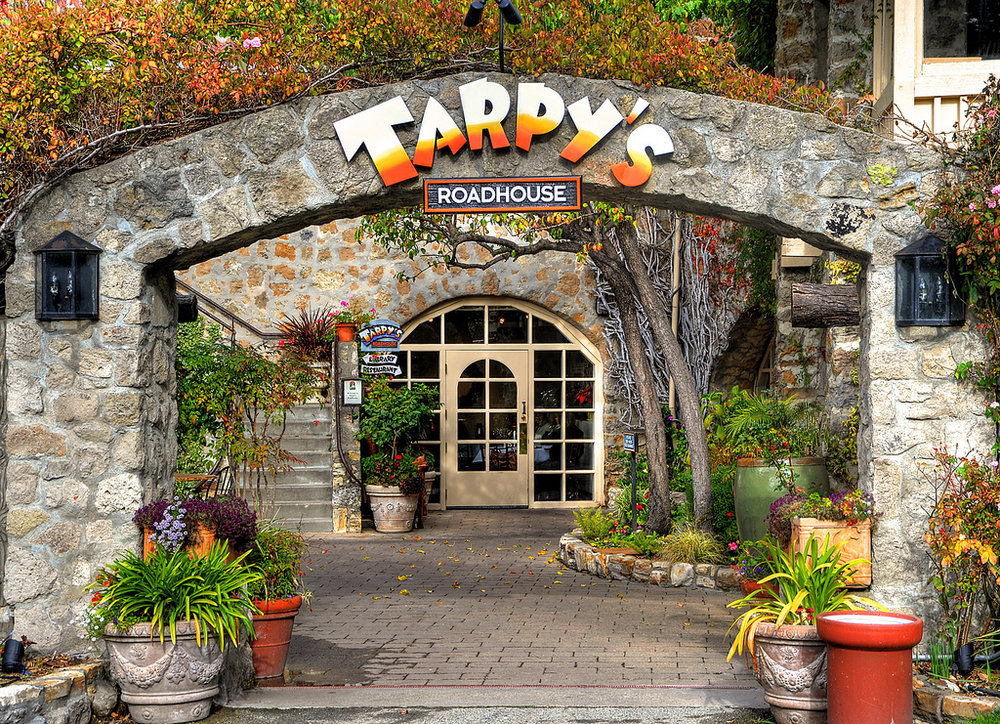 Tarpy's menus feature updated versions of "comfort" food using only the freshest ingredients. The creative California country cuisine provides a wide assortment of innovative appetizers and vegetarian fare. The wood-burning grill creates mouthwatering prime steaks, poultry, wild game, and Monterey Bay seafood.
From small intimate gatherings to a full-on bridal bash, the beautiful property provides endless possibilities. Custom menus, creative cocktails and wine pairings are all part of what they offer.
The Front Porch overlooks the wishing well and gardens, heated and semi-private, it can be used for an indoor/outdoor party. The Tack Room is extremely private and is the perfect venue for small gatherings. The Shell Room, named for its playful shell fireplace, is a semi-private room with garden and patio views.
The Vintners Room has a display of some of the regions best wines, as well as featuring large windows overlooking picturesque gardens. Sarah's Room can be combined with the Vintners room and the Front Porch for larger groups. The Library provides a cozy and warm feel, with a fireplace, inspired art and a private garden. The Courtyard is surrounded by lush gardens, creating a distinctly European feel.
For more information, check out Tarpy's Roadhouse at tarpys.com